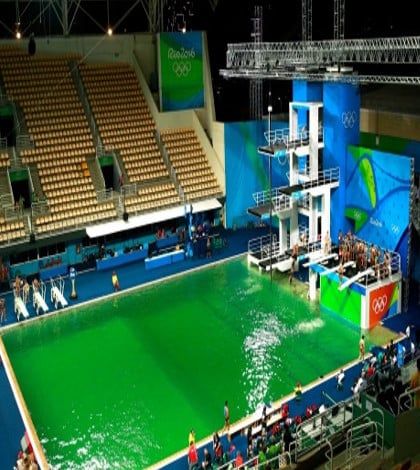 The water in the Olympic diving pool has turned a bright green and nobody knows why.
80 liters of hydrogen peroxide was dumped into the two pools in the
Aquatics Center without organizers
The strange colour of the water started last night during the women's 10-meter final. Experts have said the water is clean and perfectly healthy, but some divers have concerns over water quality.