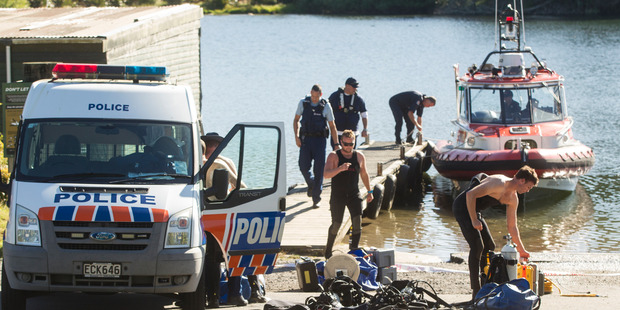 The Police National Dive Squad is on its way to Lake Rotoiti to help look for a person who was seen to "go under" on Lake Rotoiti yesterday.
Police have confirmed this morning they are still looking for a 48 year old man but said they were unable to release specifics to the media.
A police media spokeswoman said this morning a witness had seen someone "go under" at about 3.45pm on Lake Rotoiti yesterday.
The

Rotorua Daily Post

went to Lake Rotoiti yesterday and saw the Coastguard and other boats in the area between Curtis Rd and Lake Okataina Rd.
"We have had three more divers join us from Wellington today, making the total six."
The family of the missing man was later on happy to hear he was found
Coastguard search on Lake Rotoiti this afternoon. Photo/Ben Fraser